I recently went on an iphone 6 case splurge. I got the new iphone 6 and after rocking my previous iphone with no case for several months, I figured my new investment needed some protection. I usually spring for the cheap $10 clear rubber case and call it a day. I like to keep the slim sleekness of the iphone 6 and I hate adding a big bulky case. After spending an undisclosed amount of time on ebay and amazon I found several cases which I thought could be my dream iphone 6 case.
I was right, out of the 4 that I sprung for…note I spend less than $30 for all four cases compared to the one case that AT&T sold my boyfriend for over $40. Here are the 4 cases I bought, ending with the perfect case!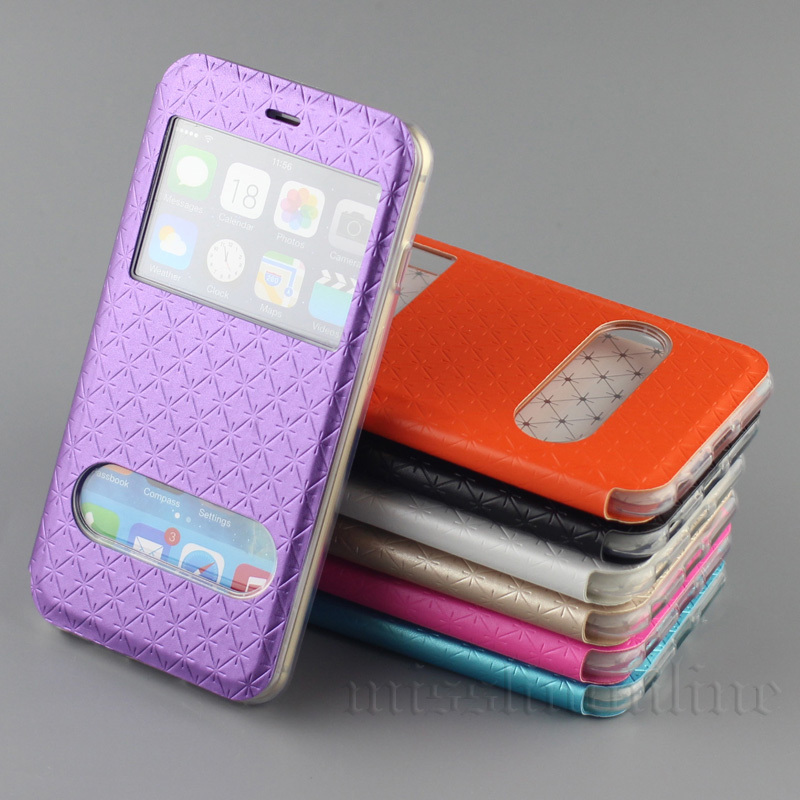 Oops, I bought a iphone 6+ cases. Possibly too much coffee or too eager for the imprinted atomic look stars on the case, I overlooked the most important part. Does the case fit my phone. Well, this case seems nice enough but I can't really judge the use since my phone is like writing a hot dog down a long hallway.
Case #3, I love the color and was excited about the clear swiping area. Overall the swiping space doesn't really match up with the true position on the phone and it doesn't have the magnet effect to help keep the lid closed. Great for the price and would work to accessorize with different outfits, but not a daily case.

Case #2 Which I am using, you'll see why after reading my #1 choice. This case is a cute pink and has a bit of a retro/vintage look to it with the additional black and white strips covering the center of the case. It has a peek window that perfectly displays the date and time (including the customized retro radio/tv that I photoshopped as my background.) The bottom area has a metal swipe area that you can answer phone calls and talk without opening the cover. The cover has the magnet effect which will help keep the lid closed and in an opened position. I feel like my phone is not only protected from being flung from my hands when I am having an animated conversation but, it looks cute in pink. This is the link to get the same cover on ebay and in a choice of other colors.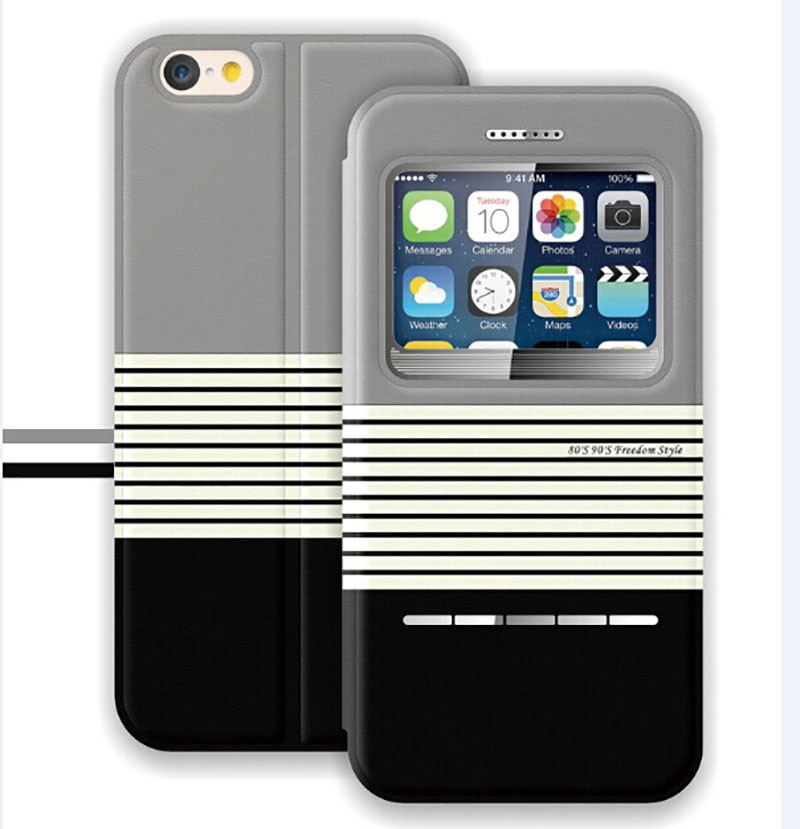 Finally #1, which I would rock on a daily basis. However, I am too sweet and let my man try it out since I had a variety to choose from. Since I can't convince him to use my pink cover, I understand why he wants to use this grey and black case. I used it for a week before bestowing it to him and was really impressed with the packaging and quality of the product. Now to mention the $10 price tag that included shipping! It has the same peek a boo window and metal swipe function that my #3 choice has, but the magnet is a little stronger and over all if feels like a higher quality.
Overall, I am going to buy more colors of #3 on ebay and probably all four color choice of #1 including an extra of the black and grey version so I have a quality every day iphone 6 case. Happy shopping iphone lovers…